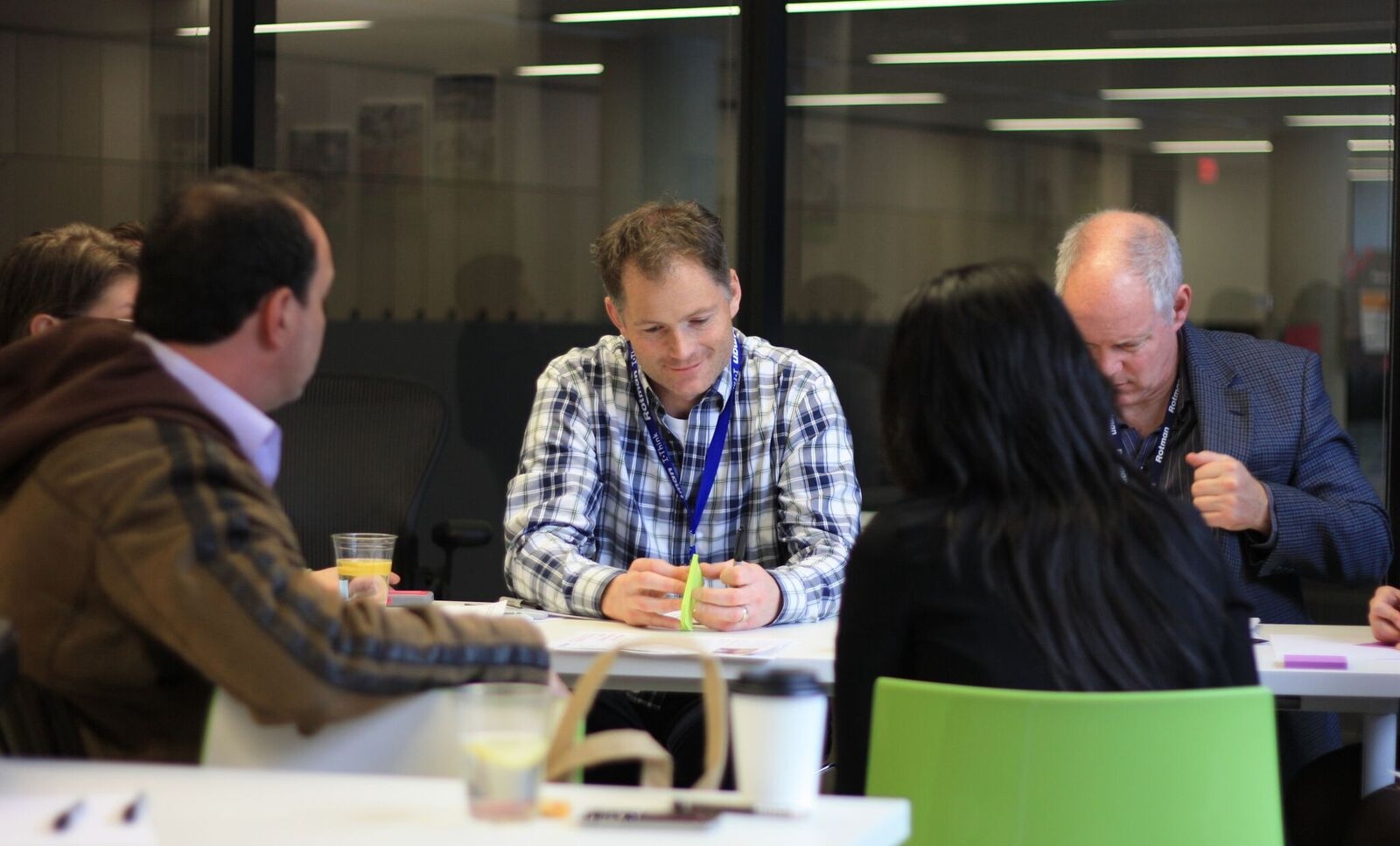 Essentials for Educators: Integrative Thinking
Come join us for a one-day primer on Integrative Thinking in the classroom at the Rotman School of Management. This hands-on workshop provides you with tools to broaden your students' approach to problem-solving and to help them seek out new perspectives and think more productively when faced with difficult choices - both in and out of the classroom. Over the day, you'll get a chance to meet students and teachers who have explored Integrative Thinking in their classroom.
As a participant you will:
· Be introduced to the theory of Integrative Thinking
· Explore how you might use Integrative Thinking in your own classroom and school
· Meet teachers who incorporate Integrative Thinking into their classes
· Give you the opportunity to work with peers from across grade levels, subject areas and school boards
Draft Agenda
8:00 – 8:30 Registration and Breakfast
8:30 – 10:00 Keynote
Building an Opposable Mind
Student panel on Integrative Thinking
10:15 – 12:00 Hands-on Workshop in Integrative Thinking
12:00 – 12:45 Lunch
12:45 – 2:15 Workshop options include:
Feedback is the Breakfast of Champions
Flipping Perspectives
Inquiry for Problem Solving
2:45 – 3:15 In my Classroom: Teacher Sharing
3:15 – 3:30 Wrap Up
Date
Friday, November 24th, 2017
8:30am - 3:30pm
Location
Rotman School of Management
Desautels Hall
105 St. George Street, Toronto, Ontario

Fee
Early bird pricing is $195 plus HST per person, includes breakfast and lunch.
As of November 1st, 2017 the registration fee is $225 plus HST.

Many participants learn more by coming in a group - discounts available for groups of 5 or more.
If you have any questions, don't hesitate to contact us.