Essentials 2018
We're so looking forward to you joining the I-Think community! Here are downloadable copies of the slides for the workshops along with additional resources.
Keynote & Morning Workshop
Introduction to Integrative Thinking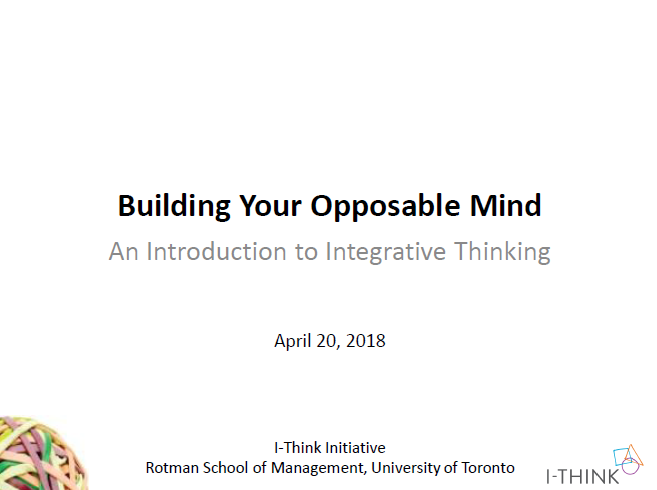 Integrative Thinking in Action
North York Harvest Food Bank
Case Study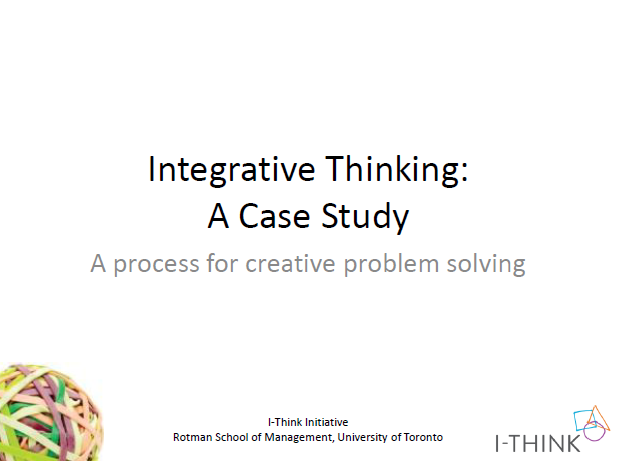 Toronto Internatioanl Film Festival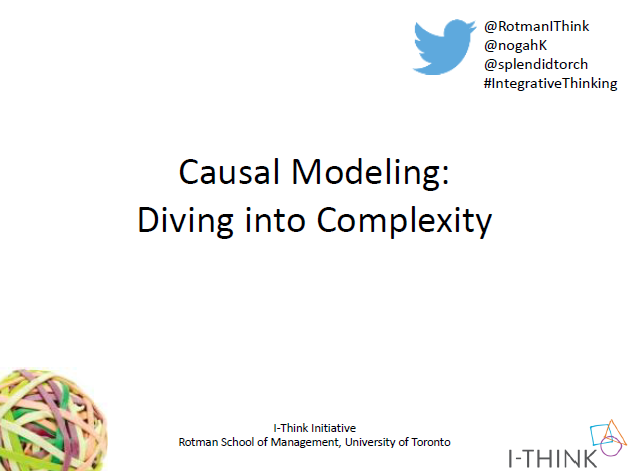 Exploring Complexity in Creative Problem-Solving
Students can suck at making their thinking explicit, especially complex thoughts. We get half-formed ideas, shared in confusing, long-winded sentences. This hands-on workshop will introduce participants to Causal Modelling -- a simple yet powerful tool to help students visualize complex thinking and identify gaps in their thinking. With this tool students are able to make their thinking explicit to give you opportunities to ways to push student thinking.
Here's what you'll need: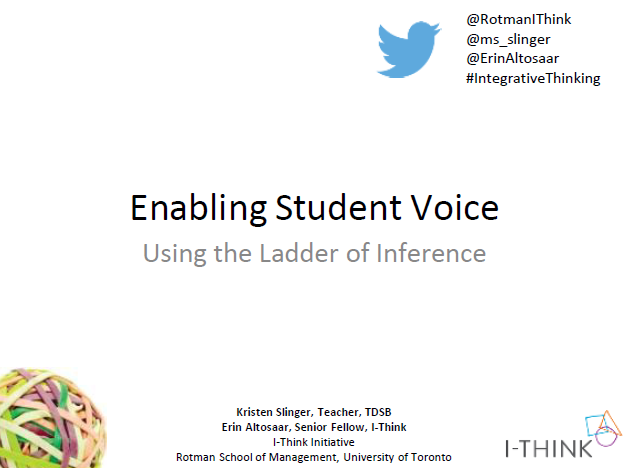 Leveraging Student Voice through Metacognition
Teaching students to recognize and value their own thoughts and stance is empowering and challenging. It challenges students who think that their job is to give teachers the right answer, and challenges teachers to design learning for students with diverse thoughts. In this workshop, we'll explore how we enable student voice using the Ladder of Inference tool. Using examples from the classroom, the Ladder of Inference will be explored with a focus on metacognition and student voice.
Here's what you'll need:
Stay involved in the I-Think community by joining one of our workshops!