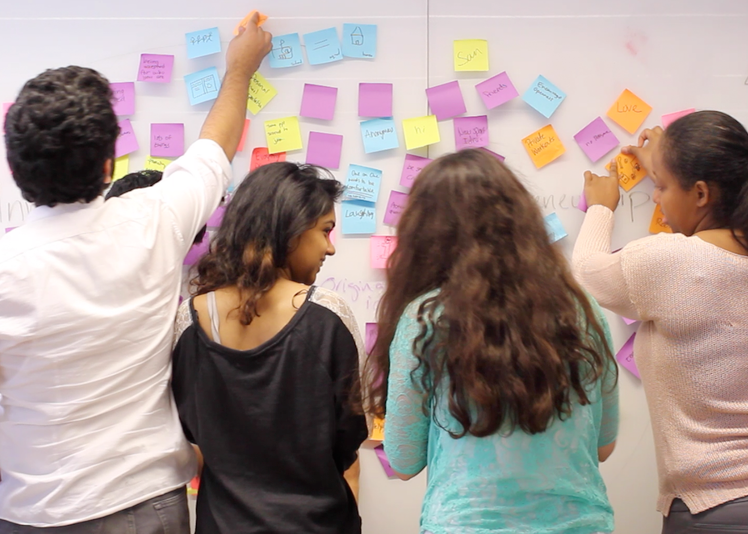 Special High Skills
Major: ICE Toolkit
In partnership with the Ontario Ministry of Education, we developed an innovation, creativity and entrepreneurship toolkit used in every SHSM program.
Big Ideas: Creativity, Design & Innovation Summer Camp
Drawing from expertise in Business Design, The I-Think Initiative created a week-long summer camp for 10 to 13-year-olds across Southern and Eastern Ontario.
Branksome Hall: Leadership in Action
Grade 9 students from two continents collaborated and learned about problem solving and leadership while tackling a real-world challenge.
Interested in partnering with I-Think?
We partner with school boards, foundations, and governments. If you have an idea of how Integrative Thinking or approaches to innovation might be connected to your mandate, we'd love to chat. Please contact us and tell us a little more about how we might work together.