I-Think Reunion 2018
For over five years, I-Think educators have been asking what's next? They enjoy their time with their colleagues in the session, but where could they go for continued inspiration?
In 2014, we created Practicum: a year-long deep dive into Integrative Thinking. We thought this was the answer.
We should have known better. There is more than one better model to be built! Those who have participated in Practicum have been asking: so, what's next? Those who haven't joined us in Practicum still don't have an answer to the question they asked over 5 years ago.
In 2018, we're launching I-Think Reunion.
Coming together with peers - those we are in awe of and want to learn more from.
Looking for new inspiration and taking our next steps.
Exploring thinking, teaching and learning.
Energizing each other to push boundaries and go further.
Your time to be with each other.
Keynote Provocateur
Reunion's keynote is not about answers. Instead, our keynote will spark questions and conversation. Reunion's first Provocateur will be Jennifer Riel, co-author of Creating Great Choices: A Leader's Guide to Integrative Thinking.
Jennifer has been working on the development of Integrative Thinking for a decade. She's the one who created the Pro-Pro chart! Over the past decade, Jennifer has worked with executives in Fortune 500 companies around the world and our public and health care sector staff in Ontario to bring the tools of Integrative Thinking into their practice. She teaches in both the Commerce and MBA programs at Rotman. With Jennifer's experience across sectors, age groups and countries, she has a depth of insights and lessons learned to share.
We're reaching out to you to shape Jennifer's keynote. Please share your thoughts below!
This is the heart of the day. In small groups, we'll explore new ideas. This is not an introduction to any tools of Integrative Thinking or a lecture or anything. Instead, your facilitators will create the conditions for all to come to insights about their work with Integrative Thinking in their classroom.
There will be three types of sessions:
Our nine educator facilitators are:
Jilian Stambolich, FDK, YRDSB

Kristen Slinger, Grade 2, TDSB
Erin Quinn, Grade 7/8, TDSB
Jason Watt, Grade 7/8, TDSB
Lindsay Butson, Grade 7/8, TDSB
Nizam Hussain, Grade 7/8, TDSB
Anne Doleman, Grade 9-12, WDSB
Craig Julseth, Grade 9-12, HWDSB
Jason Monteith, Grade 9-12, HWDSB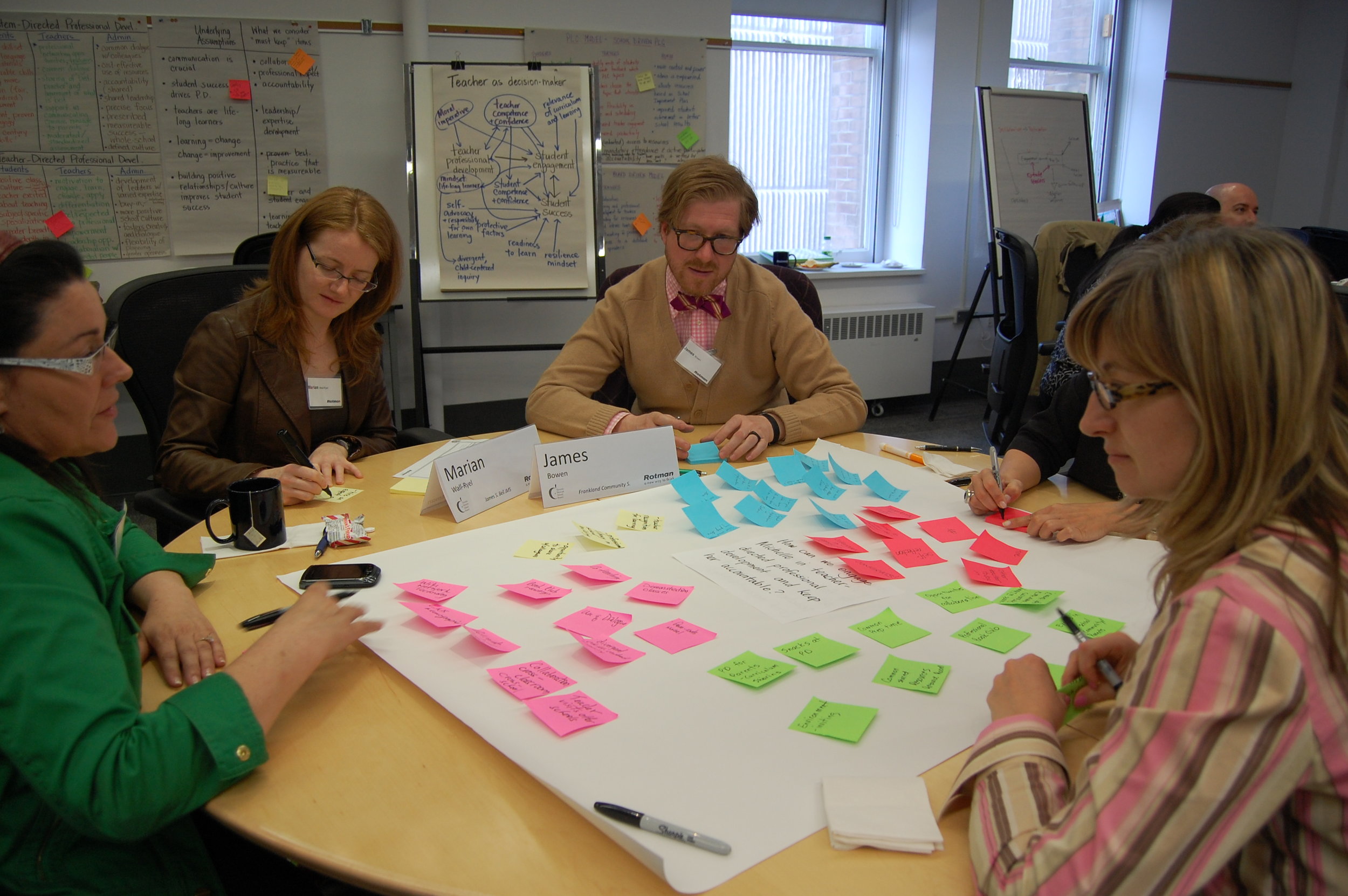 Exploring a Problem of Practice
What are you struggling with when it comes to teaching thinking, metacognition and creative problem solving? These sessions will focus on a problem of practice and use the group to help us think differently about the challenge.
Many ask "Am I doing this right?" when it comes to using the tools. In this session, facilitators will show examples of their first use of Integrative Thinking and then their most recent ones to highlight an improvement in using the tool. To get into this session you must bring examples from your classroom or school for sharing and feedback.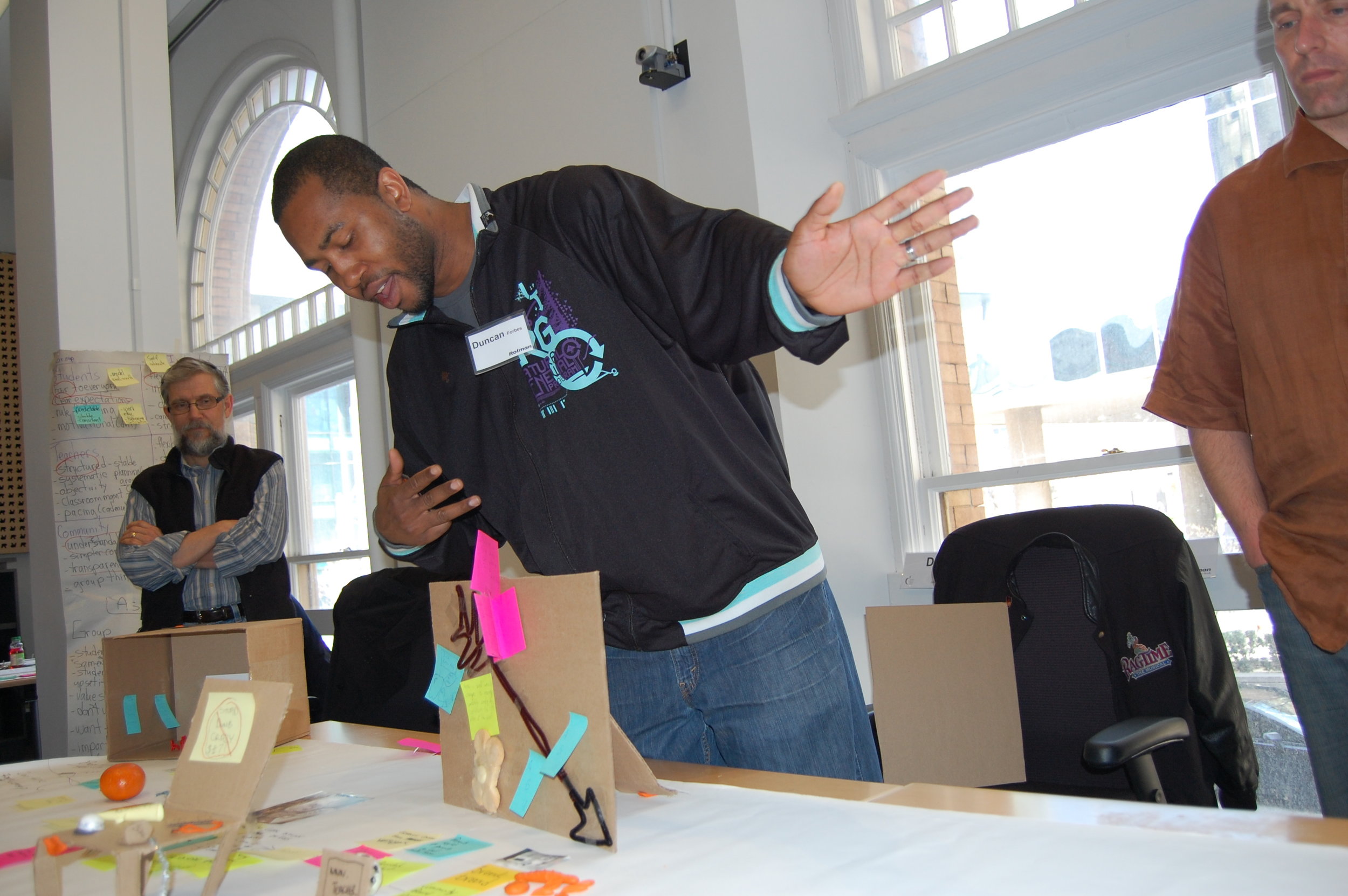 These sessions will look at the next frontiers of Integrative Thinking. K-12
educators have pushed Integrative Thinking into new applications. We want to explore what's next. For example, we'll have one session on Integrative Thinking and Math. (More topics to come!)
9:00am - 9:30am Mingle and Coffee
9:30am – 11:00am Welcome and Keynote Provocateur
11:15am – 12:15pm Give & Get Session: Round 1
12:15pm – 1:15pm Lunch
1:15pm – 2:15pm Give & Get Session: Round 2
2:15pm – 2:45pm Wrap Up
3:00pm – 4:30pm Continuing the conversation at a Pub
When
Fall 2018
Where
Rotman School of Management, 105 St. George Street, Toronto, Ontario