Welcome!
We are delighted that you have joined us for the first ever I-Think and Science Centre collaboration. We have joined together because we know that science is fundamental to how we should be making decisions and creating innovation in society. We wanted to use student passion in service of making their community better. Integrative Thinking will give them the framework and mindset to do this.
As you go on this learning journey with your students, our teams are here to support you. Have fun!
Below are all the resources that you will need to engage in this learning with your students.
Science Centre Challenge
Below are resources to guide your students through the Integrative Thinking challenge. Included is a lesson plan that reminds you what we're doing and why we're doing it, and the materials to support the process.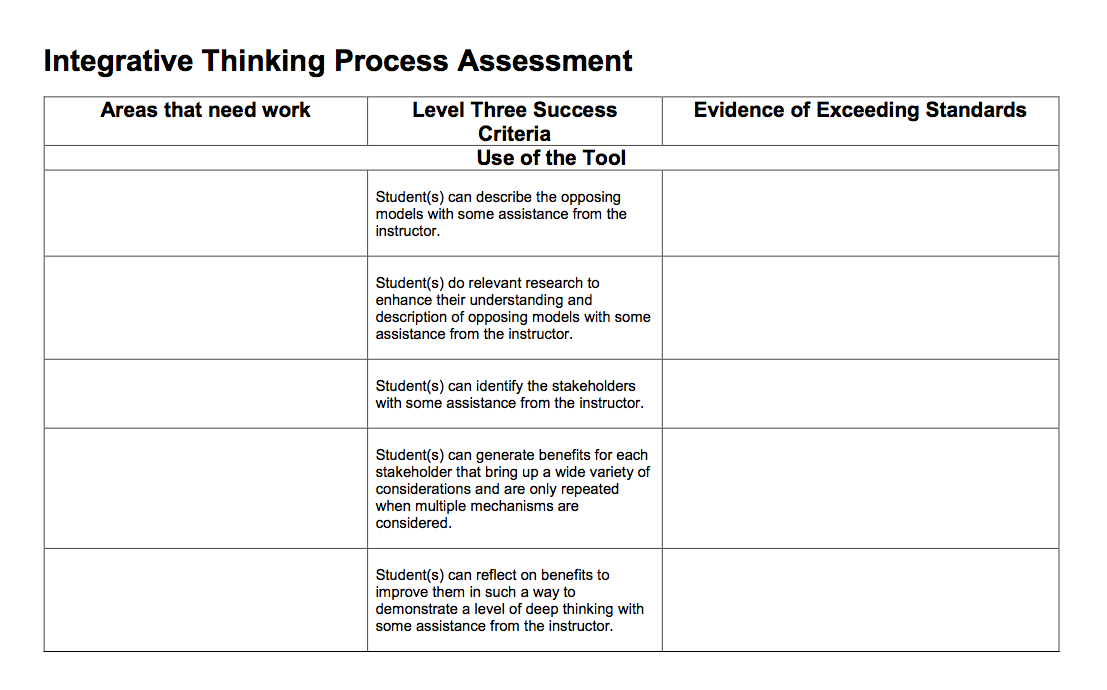 Cheat Sheet 1: Articulating the Models
Cheat Sheet 2:
Examining the Models
Cheat Sheet 3: Pathways to Integration
The Ontario Student Drug Use and Health Survey (OSDUHS)
The longest-running Canadian survey that shows trends in student substance use and mental and physical health.
The Mental Health and Well-Being of Ontario Students
Detailed Findings from the Ontario Student Drug Use and Health Survey.
Drug Use Among Ontario Students
Detailed Findings from the Ontario Student Drug Use and Health Survey.
Cognitive Behavioural Therapy Yields Tangible Results
Jessica talks about the results of a CBT program she underwent at the Ontario Shores Centre for Mental Health Sciences in Whitby.
Effects of a Physical Educational Program on Children's Manipulative Skills
Assessing the effects of a phys-ed professional development program on three manipulative skills of 4th and 5th graders.
A Kids Help Phone report on the well-being of teens in Canada.
Fee and Dates for Professional Development
When: Tuesday, October 16th, 2018 from 8:30am to 4pm AND December 11, 2018 from 1pm-4pm
Where: Ontario Science Centre
Fee: $399+HST including all challenge resources, materials, a light breakfast and lunch.
Fee and Dates for Class Trip to Ontario Science Centre
When: Available dates are November 5th and 26th
Where: Ontario Science Centre
The trip to the Science Centre is $12/student. Supervisors are free, up to a maximum ratio of 1:2 supervisors to students.
To book, the teachers will need to go to our website and fill out the online booking form.
When it asks for "program choice", you should select "Mental Health: The Science of Anxiety (9-12)". Please note: the dates listed will not match the dates above, as we created specific program dates for this partnership. In the box for "Special Needs/Additional Comments", please state that you are part of the I-Think program, and the date that they would like to come: November 5th, 12th or 26th.
Location
Professional Development in October and December will be taking place at the Ontario Science Centre.